Institute of EUROPEAN THOUGHT
populum liberum
Sustainable development according to IME
The Chairman of the Supervisory Board of the Institute for European Thought was invited by TVP World to share our vision for sustainable development (11.02.2022): Read more…
We have completed the 1st edition of the Sustainability Leadership Academy
The final gala of the first edition of the Sustainability Leadership Academy 2021 program took place on 3 September 2021 in Warsaw. Classes within the Academy started on 7 May 2021 and included 17 meetings. Students who achieved the best results…
The Institute of European Thought (IET)
CONTACT:
The Institute of European Thought (IET)
Nowy Świat 33st /13
00-029 Warsaw / Poland
e-mail: sekretariat@fime.pl
The Institute of European Thought
We are a Foundation established by a group of founders who were united by the mission:
Through education, we want to build a conscious, free and self-governing society that supports attitudes consistent with the idea of sustainable development.
Who we are? What are we striving for?
The Institute of European Thought "Populum Liberum" ("Free People") is an organization promoting the values which are the foundation of the European Community, uniting its nations and setting the direction of development. These values are peace, freedom, tolerance, justice, humanism, solidarity, work and care for the natural environment of man.
The task of EVI is to constantly raise the rank of these values, defend them and popularize them through actions specified in the Foundation's Statute. The tools that will be used in the implementation of this task will be broadly understood education, research and publishing activities.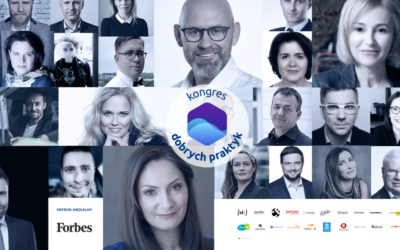 For the second time already, the Institute of European Thought has become a partner of the Good Practices Congress. The current, third edition of the event will be held on 8 December 2021 in the hybrid format and will be dedicated to good practices in the ESG and SDG...
read more